News
Glove News
December 2019
Some Tariffs have being lowered by the US administration but still most single use disposables attract the higher 25% rate. Some medical products including exam gloves, plastic gloves both exam and general purpose are excluded, but all shoe covers, bouffant caps, hairnets, sleeves, coveralls are 25%. The administration has lowered the tariffs on some items like Table paper to 7 1/2%
We have being sourcing from other countries in order to mitigate the effects to our customers. The softening of the Chinese yuan versus the dollar has partially offset the increased costs associated with the tariffs. We will continue to keep you informed as the situation remains very fluid.
Freight costs eased earlier this year as demand was lower due to many importers stocking up prior to the imposition of the new tariffs. They have now rebounded to the middle range of 2019 due to Holidays in East Asia and China.
Shipping Rates – Baltic Dry Index
NITRILE
Prices have being retreating since the summer. We see prices tightening in the first quarter 2020 and increasing as world demand is moving up sharply. Right now all exam nitrile gloves from China are Tariff exempt except disposable industrial gloves which still attract the tariff.
Emerald has switched nearly all nitrile production to other non tariff countries. Exceptions are Household Flock latex and heavier Supported and unsupported Nitrile gloves which are mainly from China..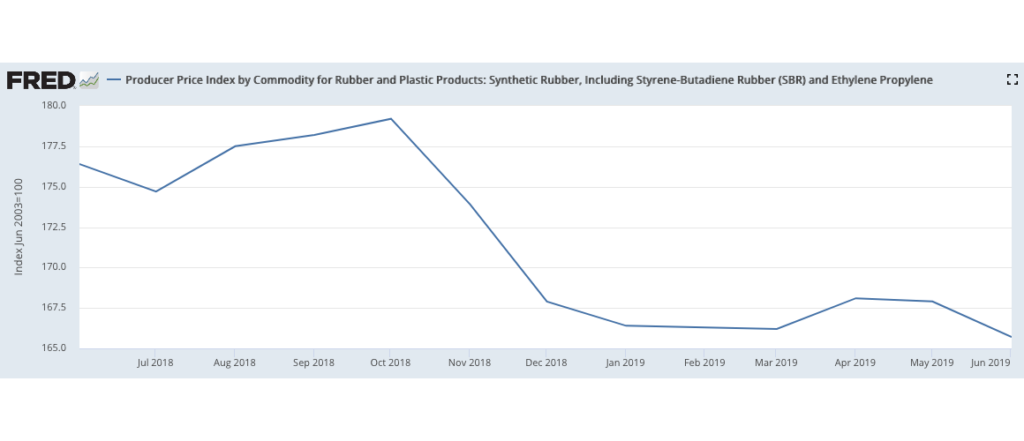 LATEX
Prices have started to increase in the last few months due to worldwide demand. Thailand and Malaysia had restricted supply to the world markets following the low prices of late 2018. We are now anticipating still higher prices in first quarter 2020
REFERENCE PRICES FOR PHYSICAL RUBBER
SMR GRADES (US CENTS/KG)
January – December 2019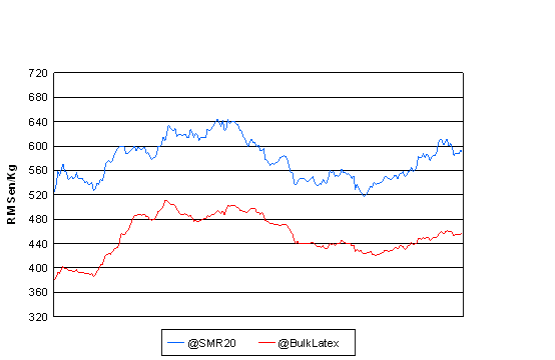 VINYL
PVC resin has increased 25% over the last 6 months.
Pollution has become no 1 problem in China, Because of these high levels the Chinese Government issued a directive earlier this year ordering many factories to convert from coal to cleaner natural gas fired systems by year end. This has reduced the production of vinyl gloves by more than 65%. Prices will be very strong until the transition is complete
Call About Our Container and Private Label Programs!